This creamy, flavorful pumpkin soup is comfort in a bowl. It's also gluten and dairy free and packedfull of healing nutrients and antioxidants. Indredients: 2 lbs peeled, deseeded chopped pumpkin3 cloves minced garlic1 large chopped onion1 tsp ground ginger1 tsp...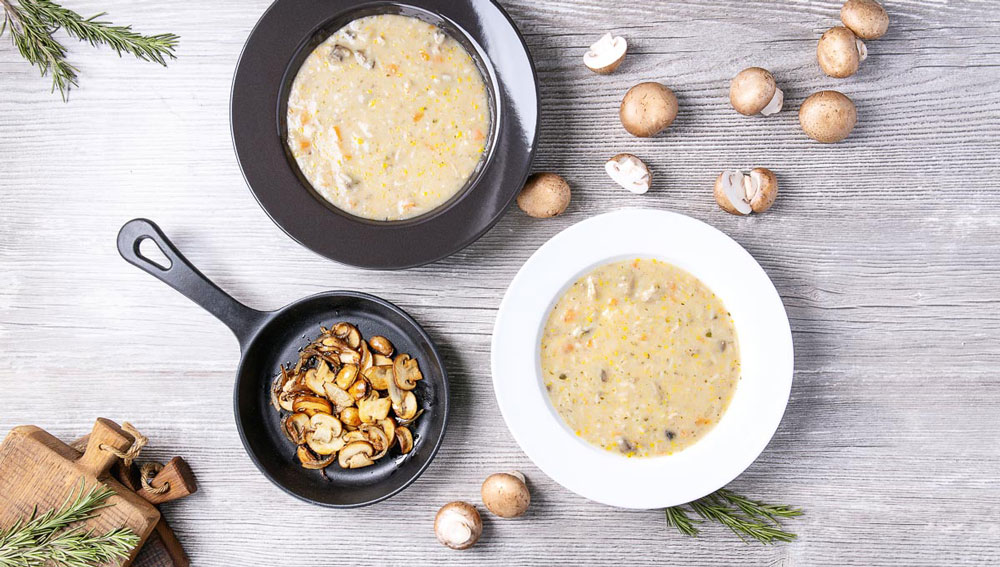 Easy cream of mushroom soup with browned butter and Organic Bone Broth. Keto friendly! This simple cream of mushroom soup is loaded with the super-food power of fresh mushrooms, as well the savory flavor of our rich and concentrated Bone Broth. So much better than...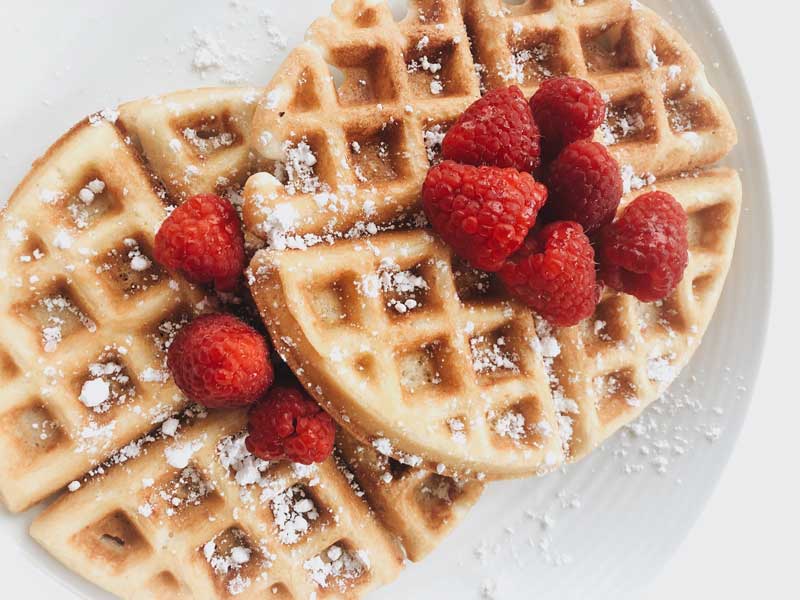 The whole family will love these grain free bone broth waffles! Since many people are spending a lot more time at home with the kids right now, here's a fun and healthy recipe that will be a sure hit! A mouth watering breakfast (or dinner for extra fun points) that...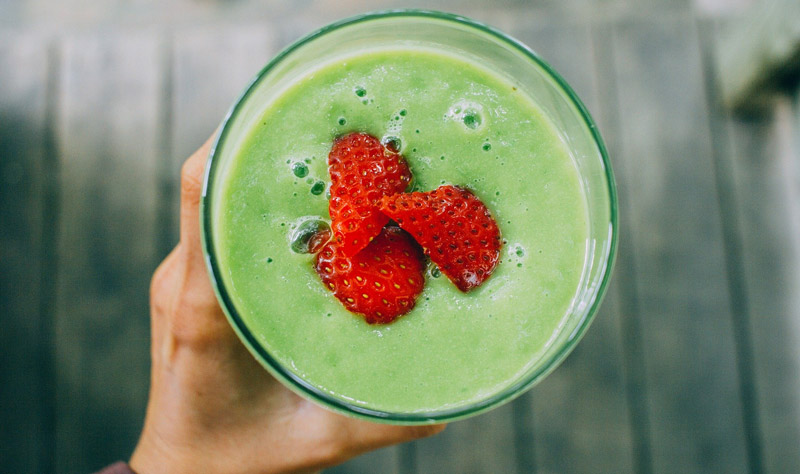 In honor of St Pattys Day here is our favorite GREEN Bone Broth smoothie recipe! Ingredients: 2 cups spinach or kale1 cup coconut, almond or rice milk1/2 cup cold water or ice cubes1/2 cup Organic Chicken Bone Broth1 banana1 cup frozen mango1 cup frozen pineapple...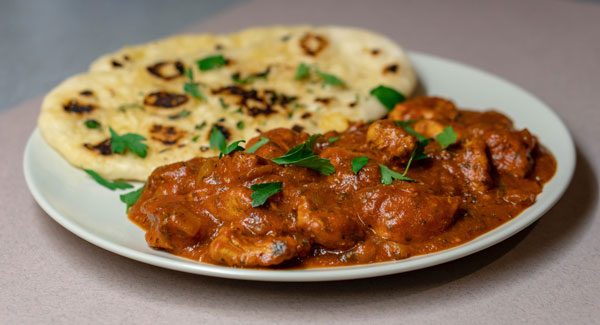 Whip up this creamy and flavorful butter chicken in less than 20 minutes, all in one pan!  Ingredients: 1 tablespoon olive oil1 tablespoon butter1 large diced onion 1 teaspoon minced ginger 3 crushed cloves garlic 3 boneless chicken breasts, cut into small chunks1 6...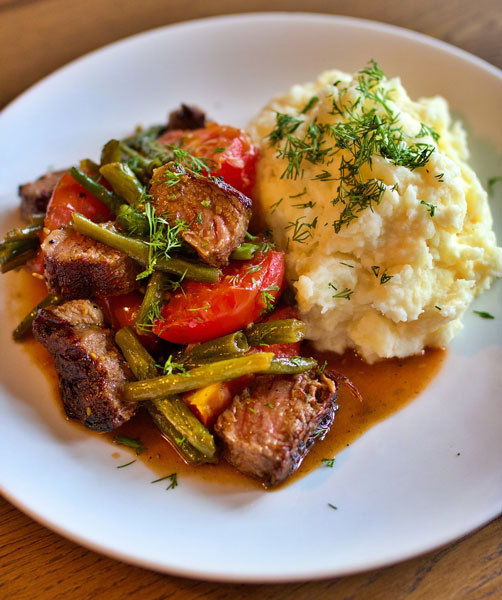 Whip up this velvety, flavorful gravy made with nourishing bone broth in less than five minutes! Ingredients: 2 heaping tablespoons butter3 tablespoons rice flour 2 cups Organic Beef or Chicken Bone Broth1/2 teaspoon dried thymesalt/pepper to taste...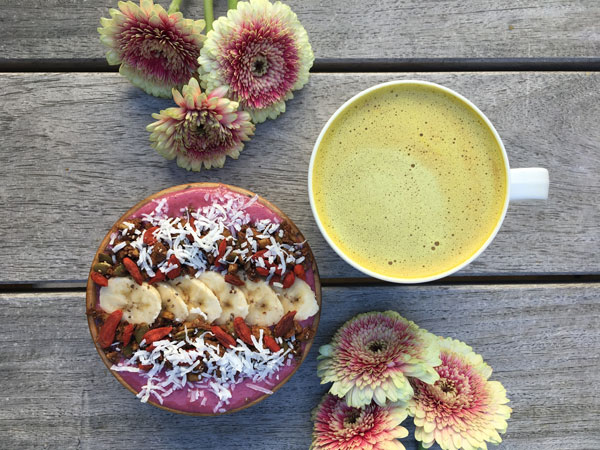 Turmeric is popular worldwide because of it's natural mood boosting and potent anti inflammatory properties.Add that to Bone Broth and throw in some good fats and spices and you have a powerhouse on your hands!What better way to kick-start your day than sipping on all...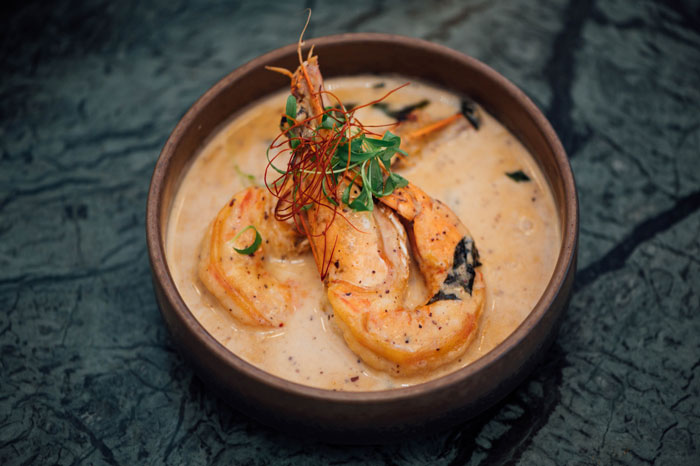 This Keto Creamy Prawn Curry is loaded with a delicious blend of fragrant spices. It's dairy free, with a rich bone broth coconut sauce.  Ingredients: 3 tablespoons olive oil 1 cup Organic Chicken Bone Broth 3 cloves crushed garlic 1 medium diced onion 1...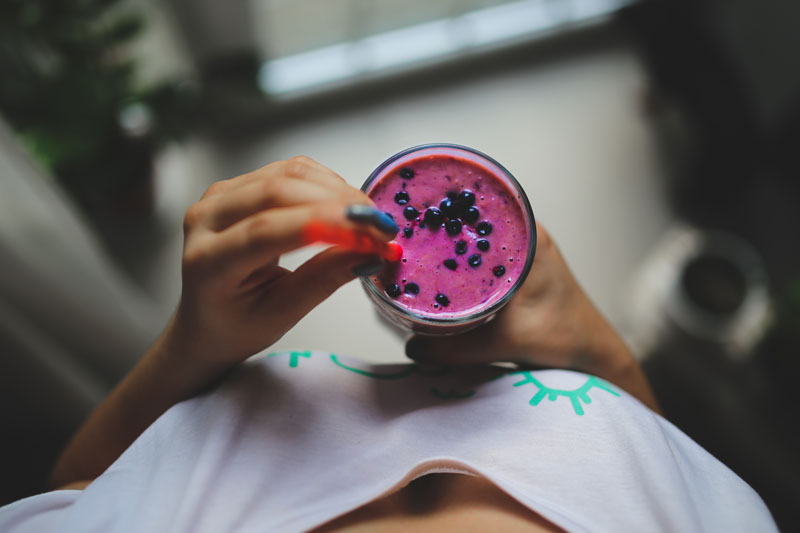 A great way to nourish yourself on the go- this delicious, single serve smoothie is full of protein, electrolytes and antioxidants!  Ingredients: 1/2 cup frozen blueberries 1/2 cup frozen pineapple 1 banana 1/2 teaspoon kale powder (optional) 1/2 cup almond or rice...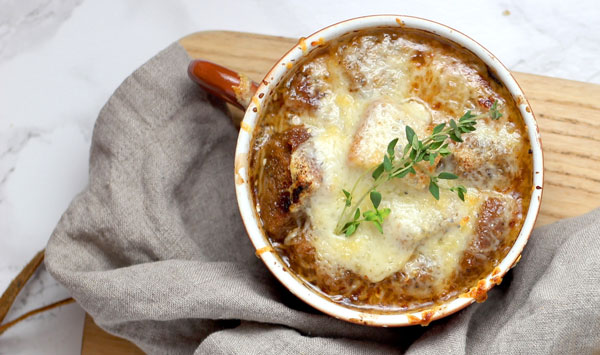 Come home to this Slow Cooker French Onion Soup! This simple and delicious recipe features Organic Beef Bone Broth and is loaded with caramelized onions, herbs and topped with an amazing Gruyere cheese topping! Throw the ingredients in your slow cooker in the morning...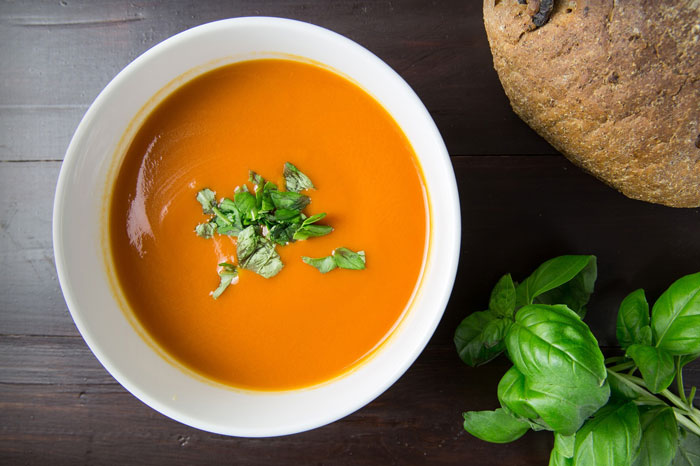 A simple and tasty Tomato Basil Soup recipe that works for just about any diet!  Ingredients: 3 tbsp olive oil10 medium Roma tomatoes, cubed5 garlic cloves, mincedHalf medium yellow onion, diced3 cups chicken bone broth 1/4 cup heavy cream (or coconut cream for...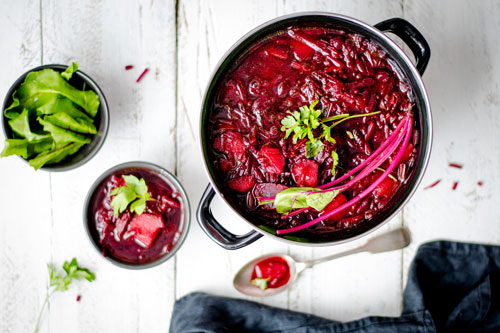 This earthy and colorful beet soup will be sure to brighten up your kitchen this winter, and will have the house smelling absolutely "dill-icious" while you prepare it! Not only that, but it is a complete powerhouse of essential nutrients such as folate (vitamin...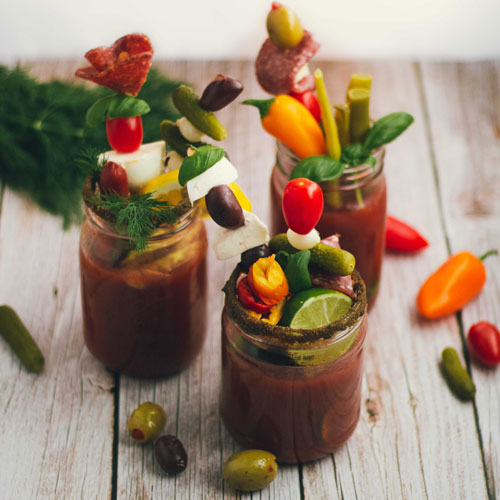 Similar to a classic Caesar, but with an exciting twist; these savory Bone Broth Vodka Caesars (aka Broth-tails) are absolutely mouth watering! Ingredients: 2 ounces Wild Moon Organic Chicken or Beef Bone Broth2 ounces vodka (also tastes great without as a virgin...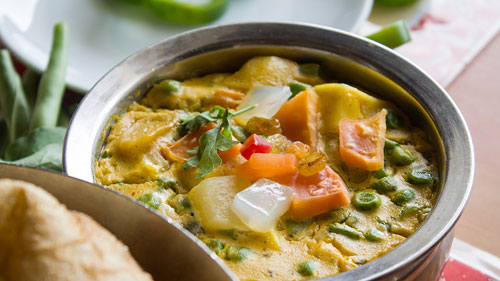 Even the junk food lover in your family will love our take on this comfort food classic!You'd never know from tasting it, but this creamy soup is actually Paleo, Whole 30 approved and Top 8 allergen free! And who says a simple diet can't be fun?? Ingredients: 3...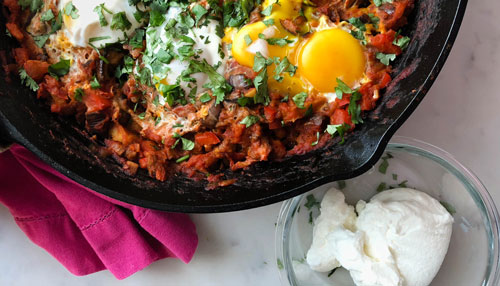 Shakshuka is a healthy and hearty tomato-based brunch dish with a slightly spicy kick, guaranteed to add some heat to your chilly winter mornings!⁠⁠We love Shakshuka and wanted to give a twist to a traditional recipe using our Organic Bone Broth for a nutrient...